J Series- J-15 Body Board
Model:J-15
ATUNAS J-15 board
Size : 33.5"x17.7"x2.1" (85*45*5.4cm)
Accessory : 90cm wrist leash
* Durable Foam Material
* Ergonomic Design
* Unique color design (can be customized)
* Customized Logo- Embossed or Screen Printed
* Made in Taiwan
【Classic Bodyboard Shapes】 Full crescent tail was designed for all wave conditions and increases better control, traction and speed. Nose rocker design prevents nose diving, and 60/40 rails providing better maneuverability.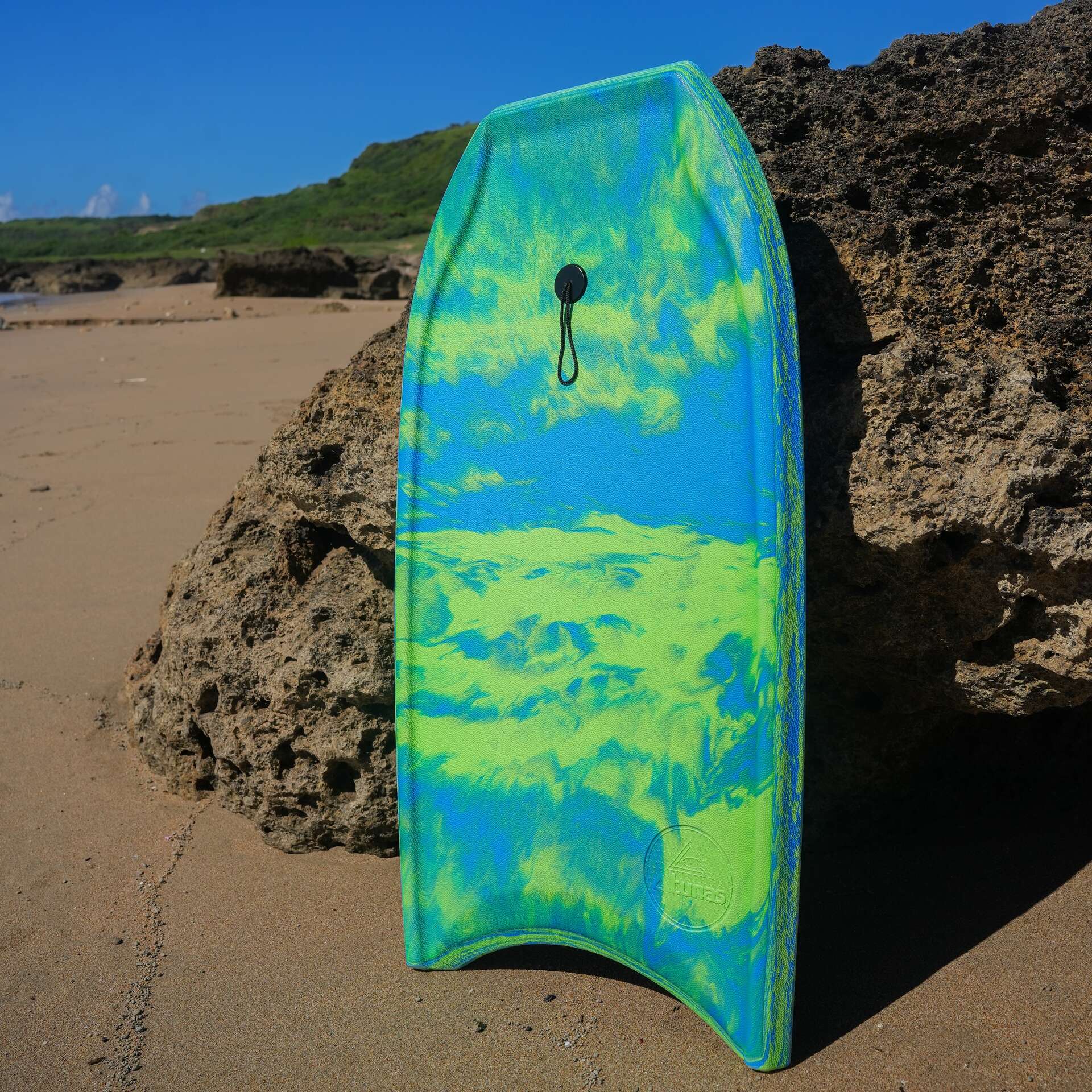 【Ergonomic design】 The contour and texture on the deck features great hand grips, elbow pads. The shorter board design is suitable for kids or those with petite size.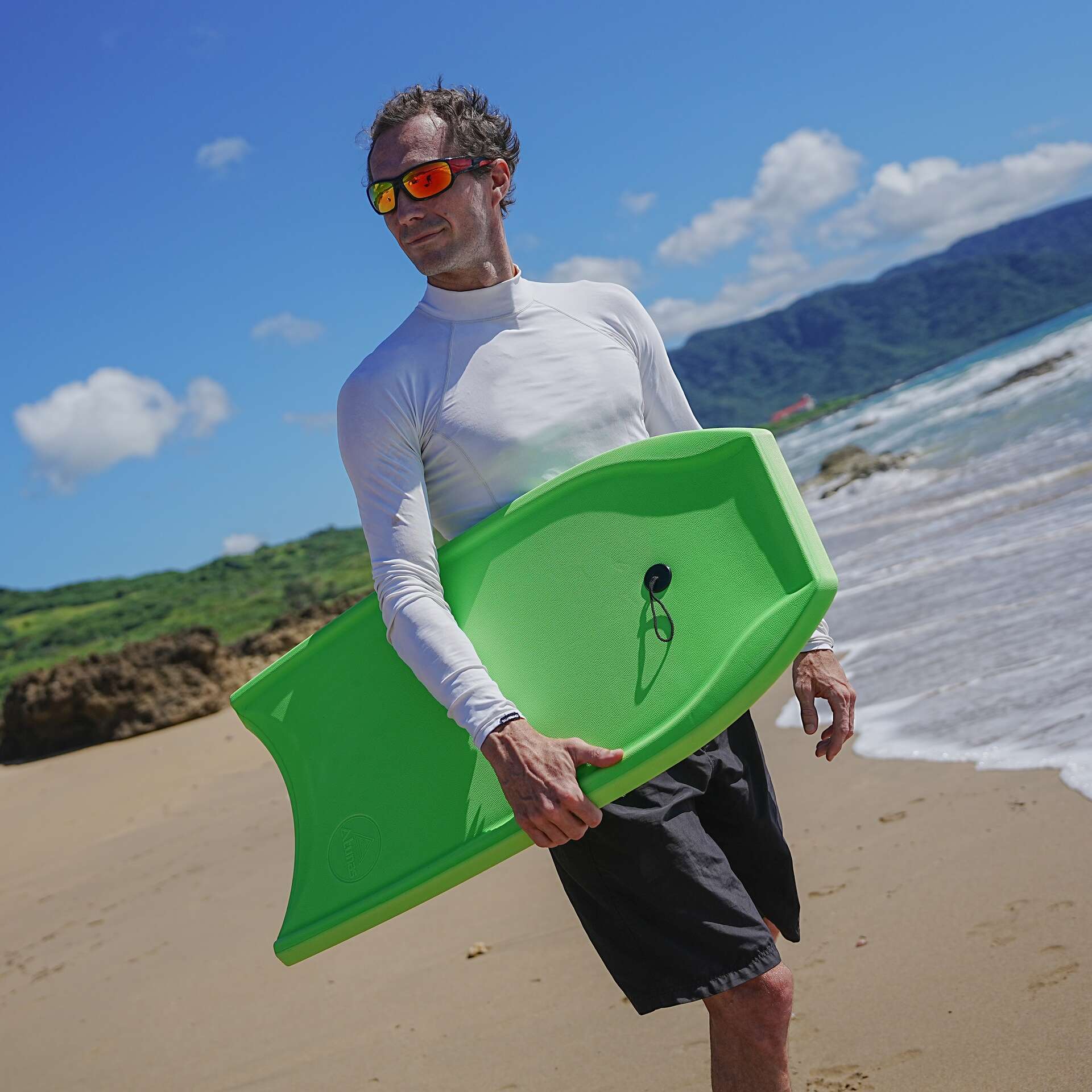 【Unique color design】The exclusive technology of simulation marble color creates each unique bodyboard. Bright solid colors also available. By using the integrally molding process, the color never peels off or transfers to the rider's clothes.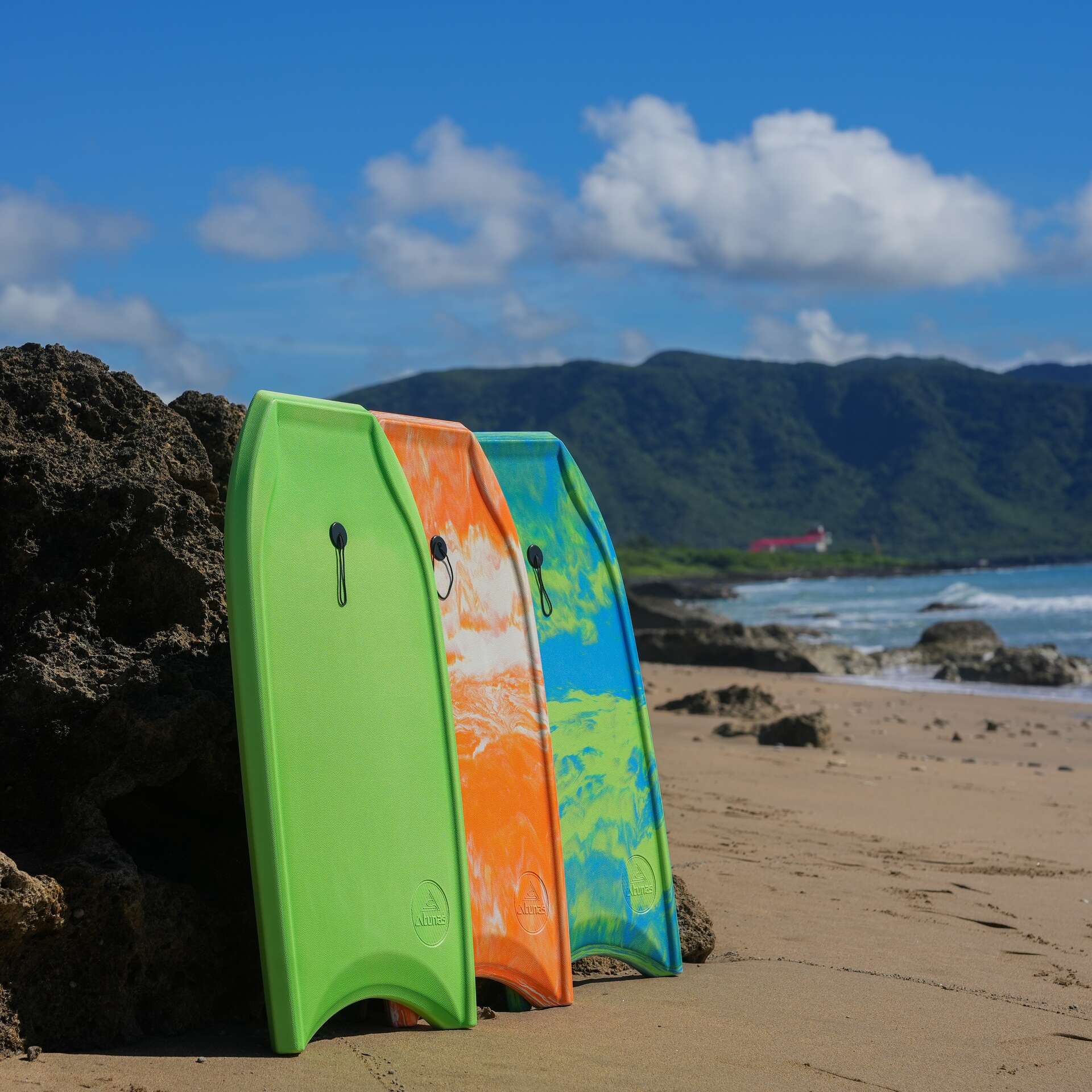 【Durable foam materials】 The PE/EVA closed-cell waterproof foam with appropriate hardness through the high pressure foaming and integrally molding process makes sure its durability & flexibility almost unbreakable.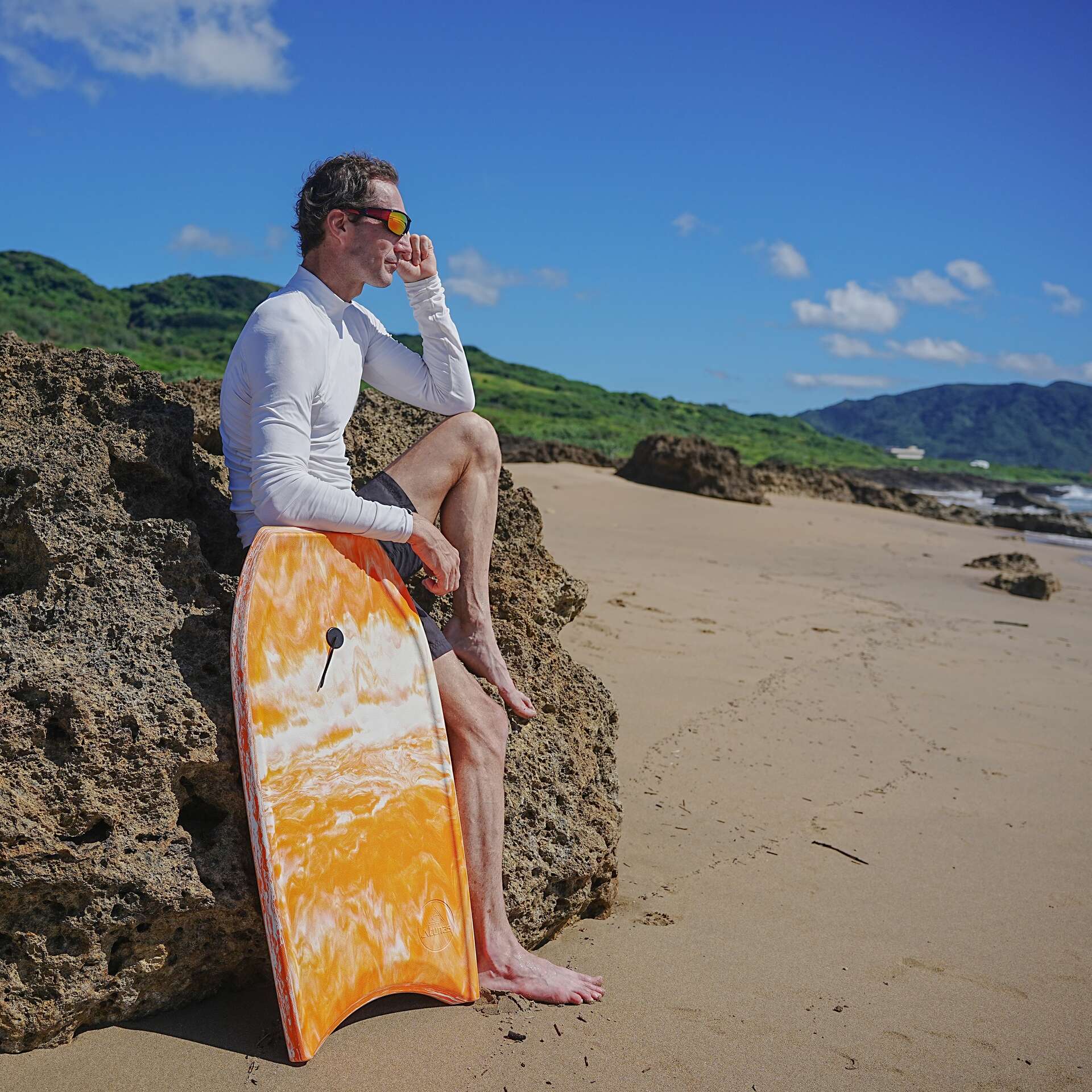 Specification

Board Size

33.5"x17.7"x2.1"

85x45x5.4cm

Product Weight

1.88lbs

0.86kg

Suggested Rider Height

3'11"-4'7"

120-140cm

Weight Capacity

under 132lbs

under 60kg

Material

Integrally formed PE foam
**Warning: Not a life saving device, please use only under competent and constant supervision