Rocket Kick Board MK-455 EVA foam
Model:MK-455
ATUNAS MK-455 Rocket Kick Board
Size : 18"x13.1"x1.7" (45.7x33.3x4.3cm)
* Durable foam material
* Unique color design (can be customized)
* Customized Embossed Logo
* Made in Taiwan
DESIGN FOR SWIMMERS. KICK IN COMFORT, ENJOY LEARNING TO SWIM.

ATUNAS kickboard is a swim training tool that is designed for swimming beginners. No matter kids or adults, anyone can use it to swim more efficiently, take the buoyancy and increase the speed in water. If you are looking for an entry level board to help you start your water fitness training. This kickboard will be the perfect equipment to elevate your skills while providing balance and stability. This board helps the swimmer keep afloat, even those who have never swam before. It is especially useful for helping children learn how to paddle and kick while they are out of the water.
* Ideal for swim training to maintain the direction, easy to control.
* The handle holes provides better hand grip, stylish rocket shape reduce water resistance .
* High quality closed-cell waterproof EVA foam, very durable with great buoyancy.
* Molded surface texture provides good anti-slip performance.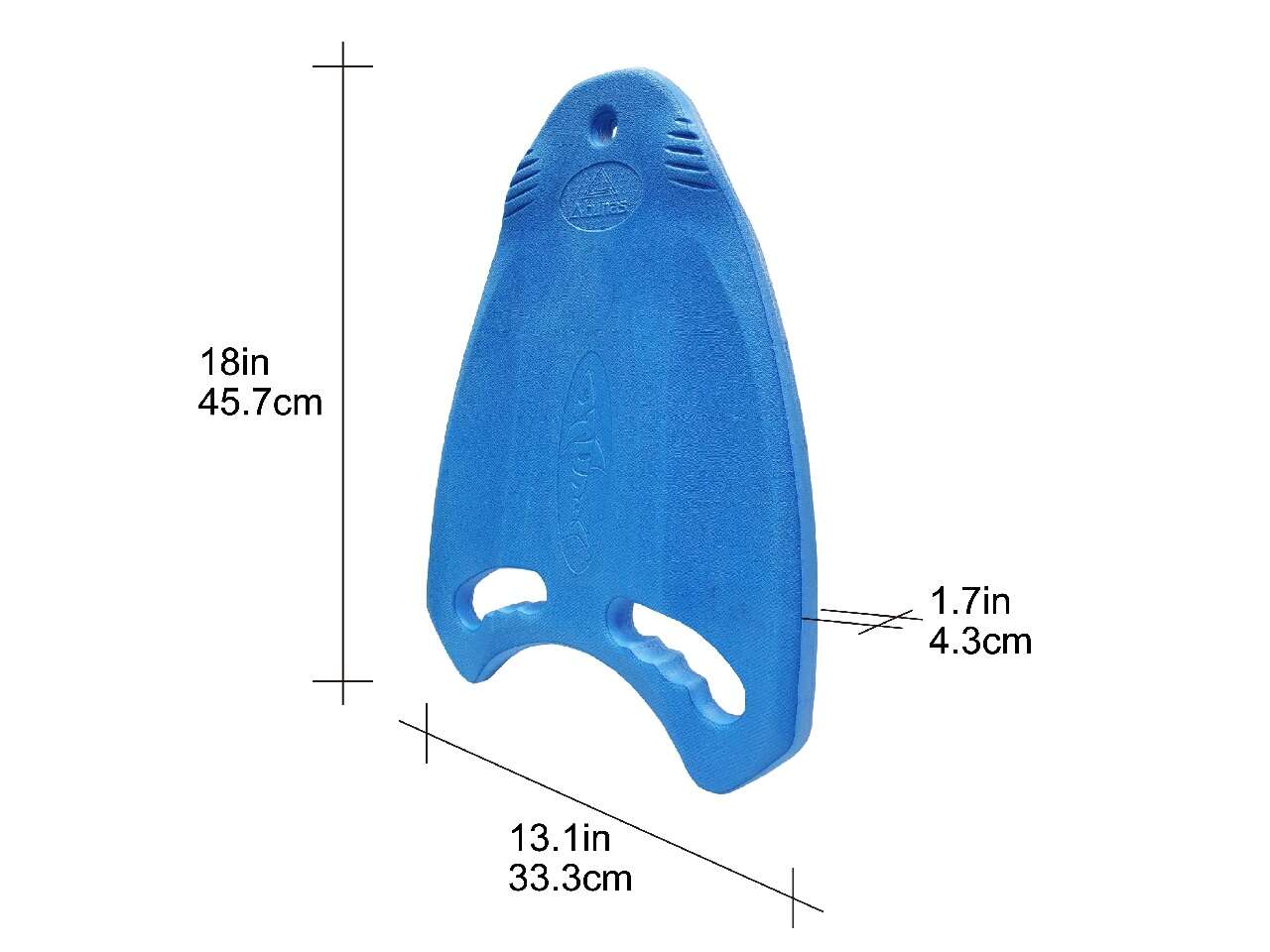 Specification

Board Size

18"x13.1"x1.7"

45.7x33.3x4.3cm

Product Weight

0.42lbs

0.19kg

Material

Integrally formed EVA foam
**Warning: Not a life saving device, please use only under competent and constant supervision